08 Nov

The Complete Works of Vivekananda

This is the eighth volume of the collection of the books, lectures, letters, and poetry of Swami Vivekananda. For the first time in history, as has been said elsewhere, Hinduism itself forms here the subject of generalisation of a Hindu mind of the highest order. For ages to come the Hindu man who would verify, the Hindu mother who would teach her children, what was the faith of their ancestors will turn to the pages of these books for assurance and light. Long after the English language has disappeared from India, the gift that has here been made, through that language, to the world, will remain and bear its fruit in East and West alike. What Hinduism had needed, was the organising and consolidating of its own idea. What the world had needed was a faith that had no fear of truth. Both these are found here. Nor could any greater proof have been given of the eternal vigour of the Sanâtana Dharma, of the fact that India is as great in the present as ever in the past, than this rise of the individual who, at the critical moment, gathers up and voices the communal consciousness. — Sister Nivedita.

Contents:
Lectures and Discourses
Discourses on Jnana-Yoga, Six Lessons on Raja-Yoga, Women of India, My Life and Mission, Buddha's Message to the World, Discipleship, Is Vedanta the Future Religion?
Writings: Prose
Struggle for Expansion, The Birth of Religion, Four Paths of Yoga, Cyclic Rest and Change, A Preface to the Imitation of Christ
Writings: Poems
An Interesting Correspondence, Thou Blessed Dream, Light, The Living God, To an Early Violet, To My Own Soul, The Dance of Shiva, Shiva in Ecstasy, To Shri Khrishna, A Hymn to Shri Ramakrishna, A Hymn to Shri Ramakrishna, No One to Blame
Notes of Class Talks and Lectures
Notes of Class Talks, Man the Maker of His Destiny, God: Personal and Impersonal, The Divine Incarnation or Avatara, Pranayama, Women of the East, Congress of Religious Unity, The Love of God I, The Love of God II, India, Hindus and Christians, Christianity in India, The Religion of Love, Jnana and Karma, The Claims of Vedanta on the Modern World, The Laws of Life and Death, The Reality and the Shadow, Way to Salvation, The People of India, I am That I am, Unity, The Worship of the Divine Mother, The Essence of Religion
Sayings and Utterances
Epistles – Fourth Series
197 letters
Page count
248
Format
7.5 x 9.25 in
ISBN
Paperback: 9781788944540, 9781788941914
Hardcover: 9781788941204
Price (suggested, in USD)
Paperback: 12.90
Hardback: 19.90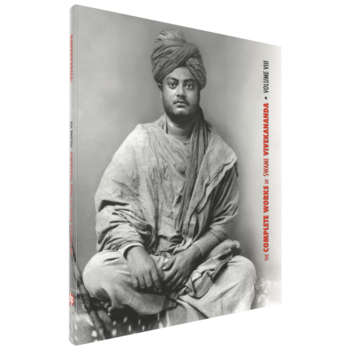 The Complete Works of Swami Vivekananda, Volume 8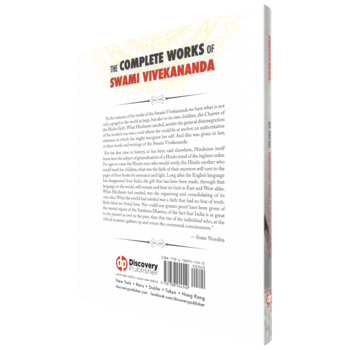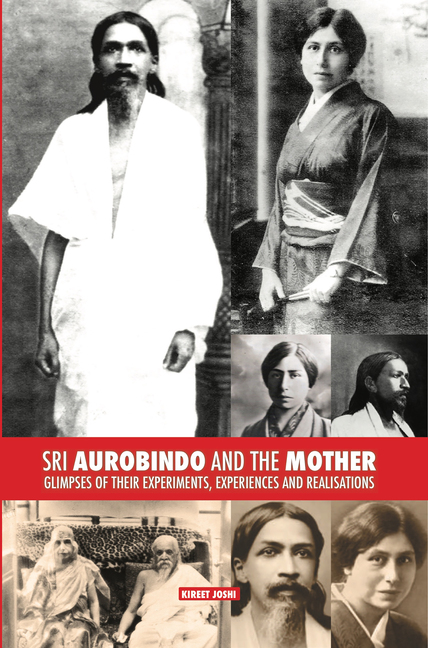 An account of the inner heart and core of the task that Sri Aurobindo and The Mother place...
July 3, 2020