23 Nov

The Conscious Resistance Trilogy

While The Conscious Resistance Trilogy was written for the reader interested in meditation, consciousness, indigenous teachings, and spirituality, its deeper message lies in the Philosophy of Freedom, Self-Governance, and Anarchism — from the Greek "anarchos," "having no ruler." The Conscious Resistance Trilogy is an exploration into the practical as well as the spiritual realms of the true meaning of Freedom.

In Part I, Reflections on Anarchy and Spirituality, authors Derrick Broze and John Vibes lay out the case for a synthesis of spiritual teachings and Anarchist Philosophy as an empowered path towards a freer, and more conscious world. This part features discussions on the intersection of Anarchy and Shamanism, Christianity, Islam, Judaism, Taoism, Buddhism, Confucianism, and Hinduism.

In Part II, Finding Freedom in an Age of Confusion, we focus on the heart and soul of activists, truth seekers, and freethinkers. A series of essays explores the human struggle in the search for freedom, discussing overcoming depression, confusion and fear that can come along with understanding the circumstances of our present situation.

In Part III, Manifesto of the Free Humans, we explore deeper concepts outlined in Parts I and II, including Anarchism, Agorism, community building, spiritual healing, property, decentralization, permaculture, and methods for resisting the State. The authors also explore the history of America's individual Anarchist movement and the concept of Sovereignty of the Individual. The final section outlines a vision for an intentional community based on these concepts and outlines how this community will attempt to live the message of The Conscious Resistance or Holistic Anarchism.

Page count
286
Format
15.2 x 1.8 x 22.9 cm
ISBN
Paperback: 978-1788944823
Hardcover:
Price (suggested, in USD)
Paperback: 19.99
Hardcover: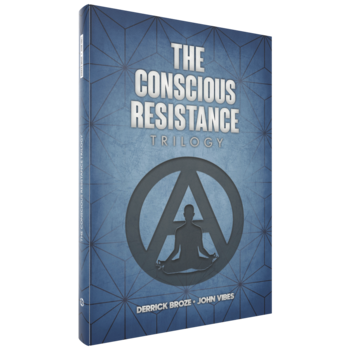 The Conscious Resistance Trilogy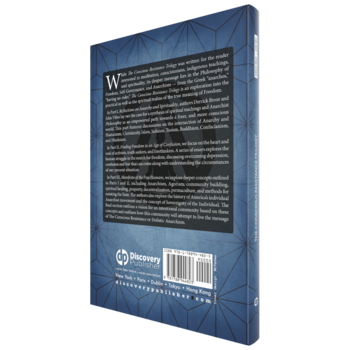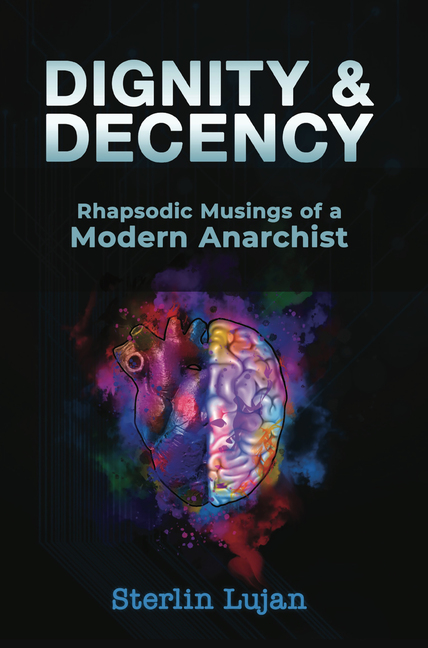 Dignity and Decency is about unleashing the courage to challenge the status quo, and sedit...
October 1, 2021