05 Nov

HSK Level 4

Practice and get ready for the HSK Chinese Proficiency Test Level 4 from your iPhone/iPod/iPad through 10 practice tests on a well-designed and simple-to-use interface.

HSK Level 4 includes 10 HSK Chinese Proficiency Tests that follow the New Edition of the Official HSK Chinese Proficiency Test.

Each HSK Chinese Proficiency Test includes 4 Listening sections, 3 Reading/Comprehension sections, and 2 Writing sections with corrections.

HSK Level 4 was designed from ground up to prepare the student to take the New Edition of the Official HSK Examination Level 4.

Follow your progress on a 2D History Graph across the 10 HSK Chinese Proficiency Tests.

Compare Scores & Achievements with other test-takers around the world.

Note: HSK Level 4 is part of a series of 5 levels that are developed in collaboration with the University of Central China of Economics & Law (中南财经政法大学), and New Concept Chinese Language Technology. The content of the HSK tests is provided by the Doctor and Assistant Professor Long Youzhen (龙又珍, 博士, 副教授).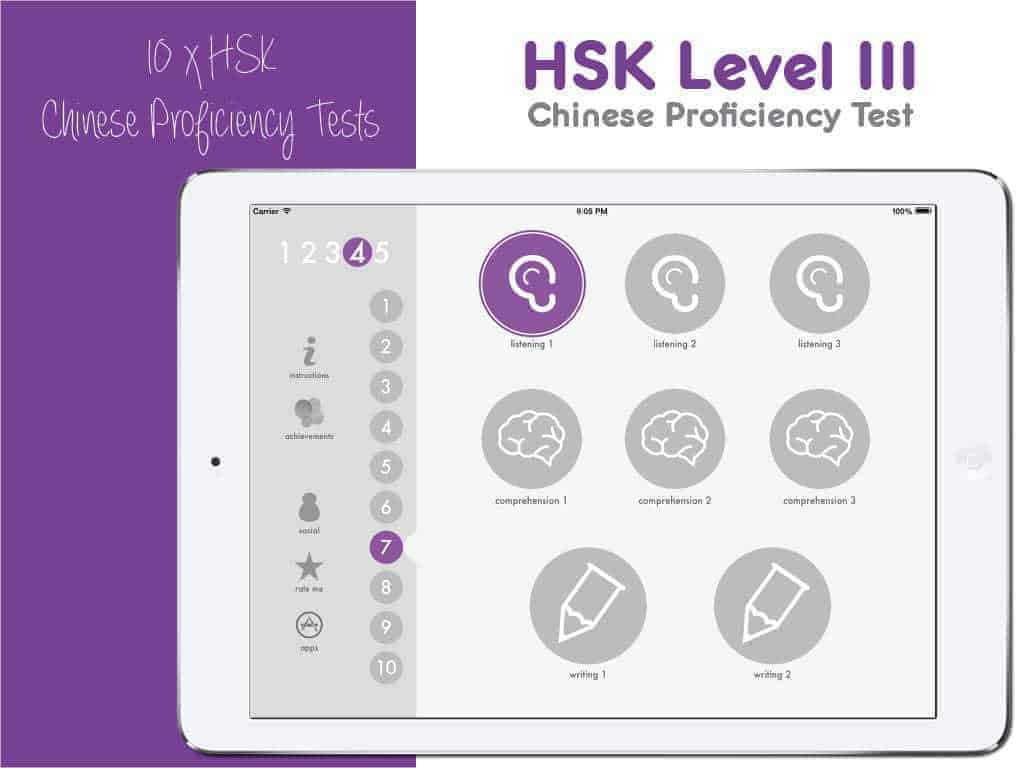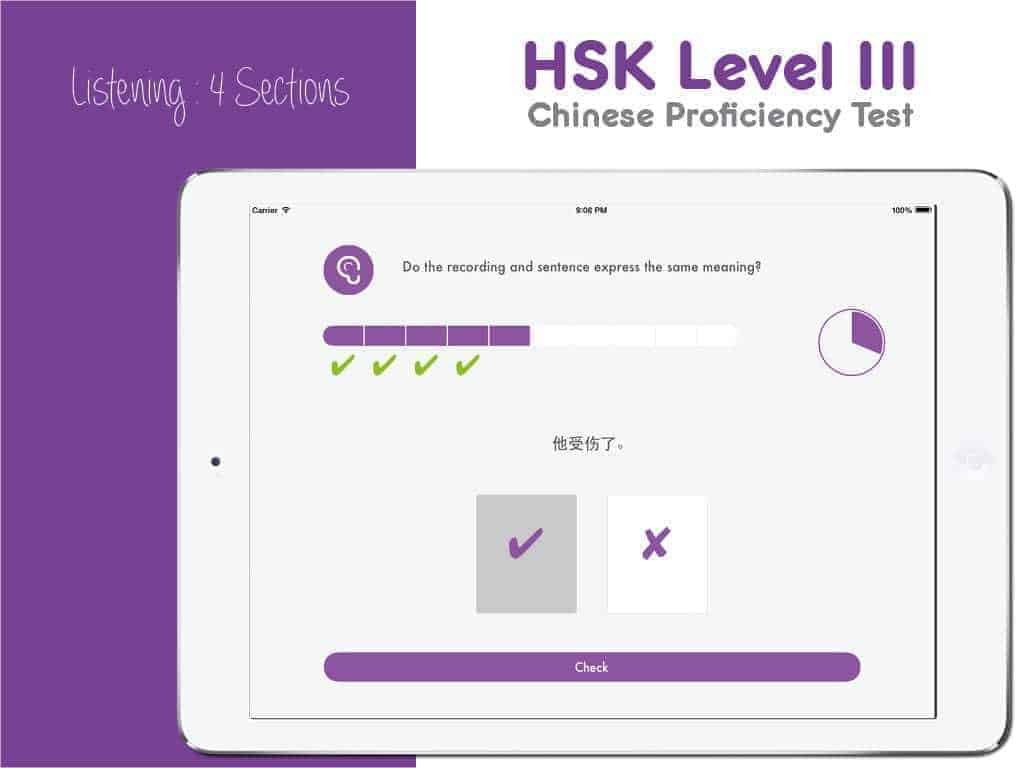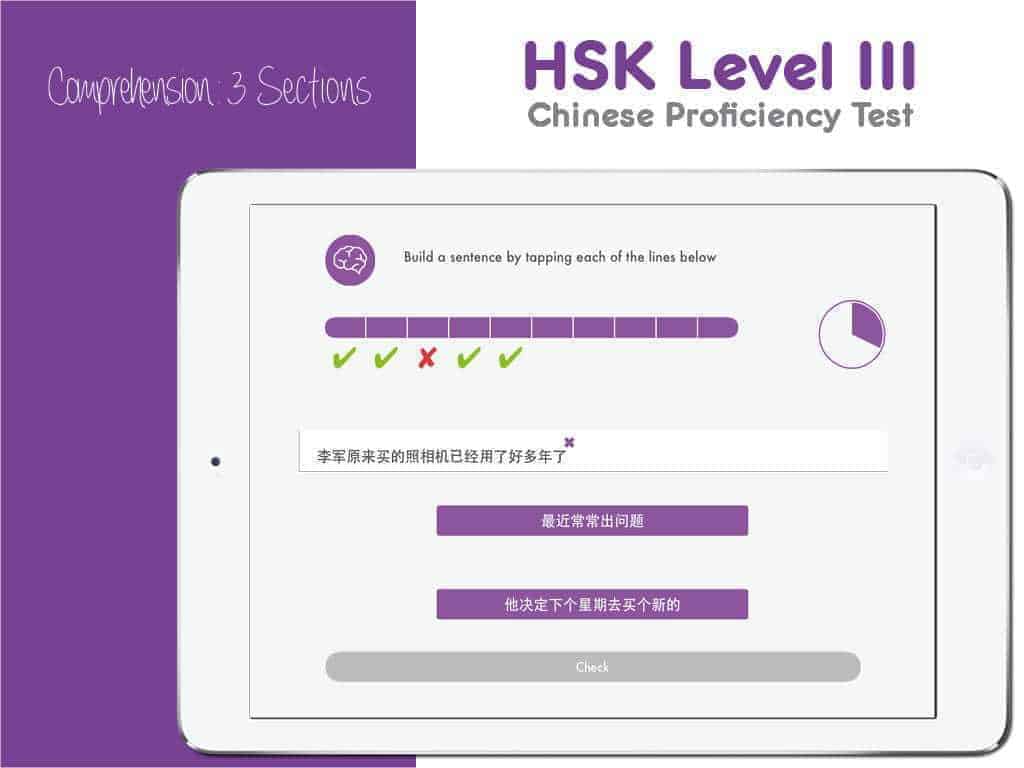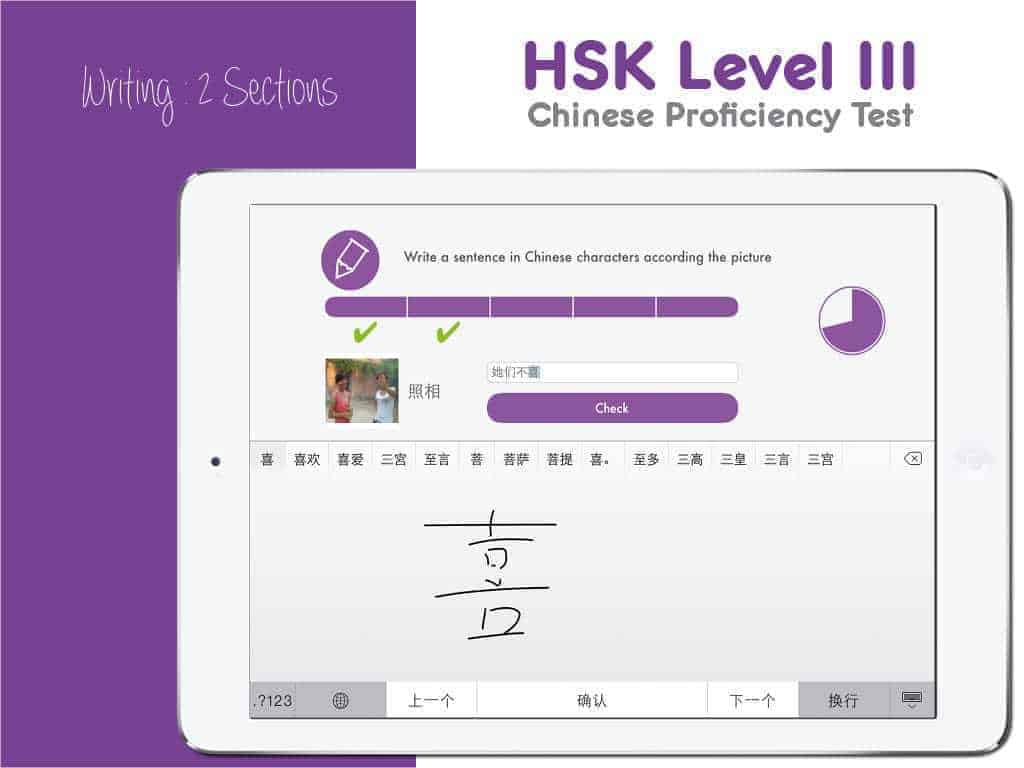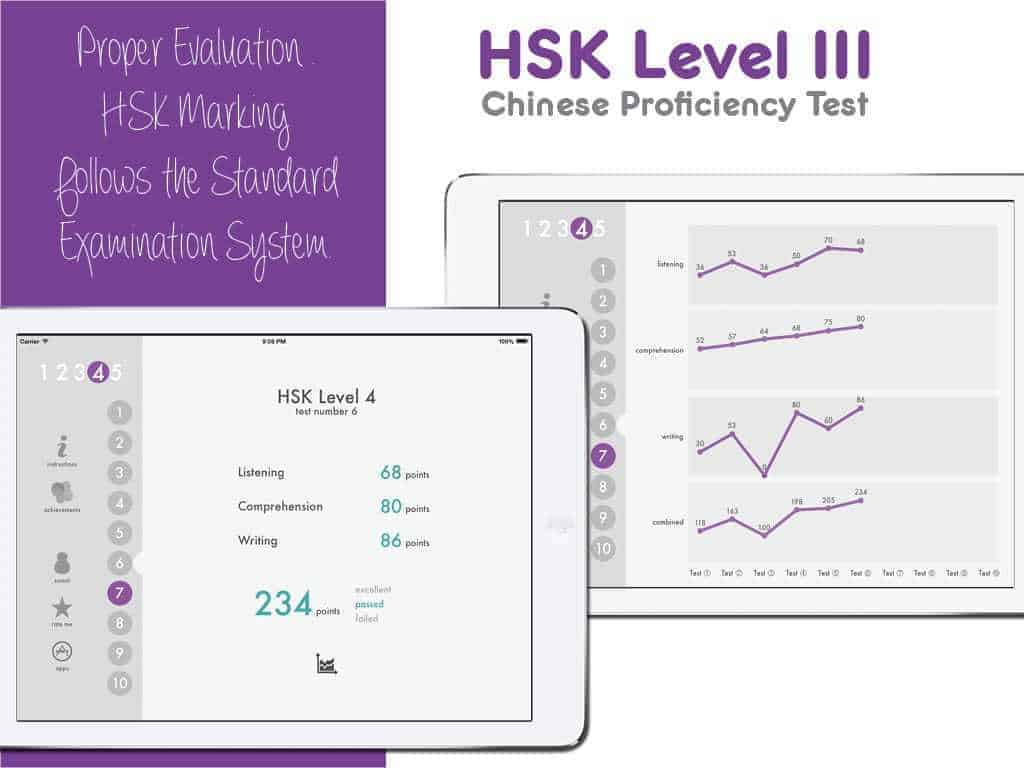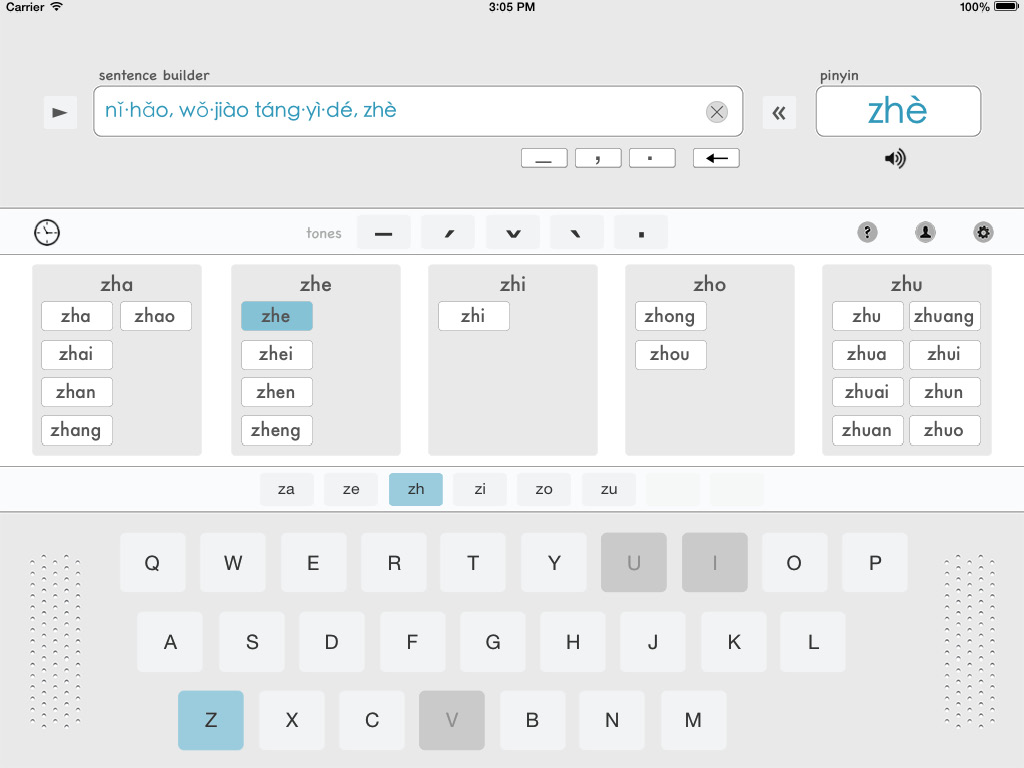 Learn every sound & every tone of the Chinese language. Build and pronounce your own phras...
November 5, 2018